Preparation for Confirmation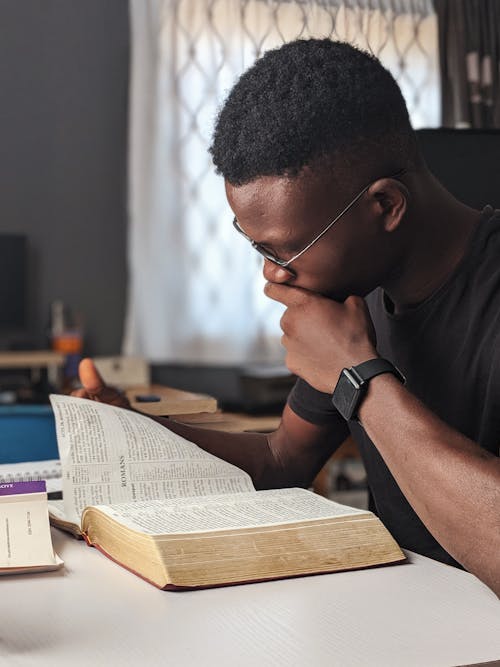 Technically, "confirmation" only lasts for a single day.
Preparing for that day, however, requires two years of confirmation class.
What is confirmation?
Confirm means to "state with assurance that a report or fact is true." What fact is being confirmed in confirmation? After two years of preparation . . .
It will help confirm you are a Christian for yourself. You will answer the question, "Do I believe in what the Bible teaches?"

It will help confirm you are a Christian for the church. The church is asking, "Do you want to be part of the United Free Lutheran Church family?" The hope is that preparation for confirmation will help build your faith in God, so you can confidently confirm this truth: "I am a Christian."
Required Weekly Materials: Bible, Bible Journal, and Luther's Small Catechism with Explanation.

Weekly Assignments:

1. Bible Journal: ". . . man does not live by bread alone, but man lives by everything that proceeds out of the mouth of the Lord." Deuteronomy 8:3. Read the assigned Bible passage and write one sentence or question in your journal about a verse that stuck out to you.
2. Worship with the Family of God: "And let us consider how to stir up one another to love and good works, not neglecting to meet together." Hebrews 10:24. With the family at United, attend worship and hear God's Word preached. Turn in a completed sermon outline to show pastor you were there. Turn in 14 sermon outlines by the end of the year (notes from other churches are also acceptable).

Enrollment

Interested in having your child take their preparation for confirmation class at United Free Lutheran? Contact Pastor David Niemela at the church (218-782-2249) or by email (dav.niemela@gmail.com). Members of other churches are able to join the class. Classes begin in September and continue through the first week of May.